For many years I was involved in managing and paying the bills for employee health programmes. I saw millions of dollars spent every year on injured or sick employees, with a large proportion from stress and/or back and neck injuries. We managed hospital and insurance costs, employee absenteeism, return to work approaches while trying to maintain overall company employee engagement. Employee Wellness Programmes are not just a passing trend. They are proven to have sustainable results. Victorinox in Switzerland actually decreased their absenteeism by 42% by having an Alexander Technique Teacher on staff.[Read More…]
Pathways is moving to the Mornington Peninsula. Watch this space for our new location.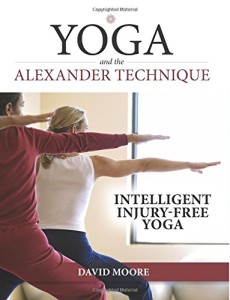 David Moore, Director at the School for F.M. Alexander Studies in Melbourne (where I studied for some of my training) has launched a new book which I am very happy to recommend.
Yoga and The Alexander Technique: Intelligent, Injury-free Yoga is the name of his new book.
Yoga instructors, Alexander Technique teachers and those who are serious, curious and open-minded about their yoga practice will find much in this book of interest to them.