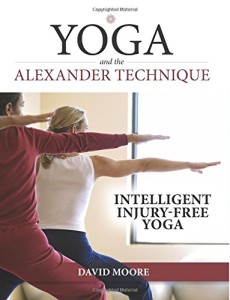 David Moore, Director at the School for F.M. Alexander Studies in Melbourne (where I studied for some of my training) has launched a new book which I am very happy to recommend.
Yoga and The Alexander Technique: Intelligent, Injury-free Yoga is the name of his new book.
Yoga instructors, Alexander Technique teachers and those who are serious, curious and open-minded about their yoga practice will find much in this book of interest to them.